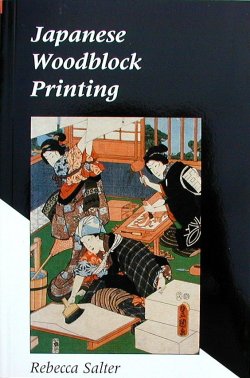 Japanese Woodblock Printing
by Rebecca Salter
Moku hanga printmakers, rejoice! For the first time in almost 30 years a complete, comprehensive, full-length book has been written exclusively on Japanese woodblock printmaking. From a brief history of the art form through a discussion of materials and techniques, this book is full of tips and ideas for experienced printmakers and sound guidance for beginners. Full color illustrations.
116pp, soft cover, 9.5" x 6"
Shipping weight: 1.2 lb