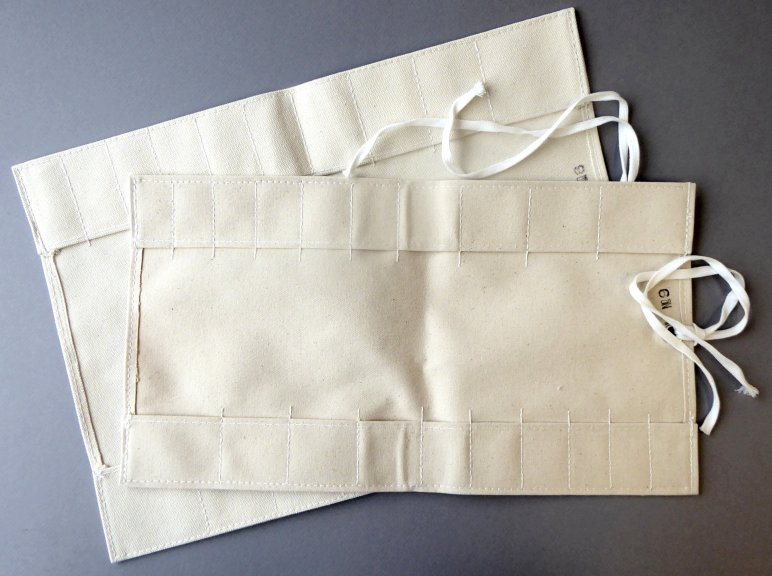 To Ire Bukuro
Canvas Knife Carriers
Heavy-duty canvas, strong eyelets and ties make these knife carriers very effective at protecting and storing your valuable carving knives.
Also handy for storing pens, pencils, watercolor brushes, and much more.
The Large carrier (in back) holds twenty tools of all sizes, and is especially useful for carrying long handled tools such as Namisei Moku Hanga To (Standard quality woodblock printing tools), Josei Moku Hanga To (Superior quality woodblock printing tools) and Nomi (chisels). The Small carrier (in front) holds up to seven tools and four brushes.