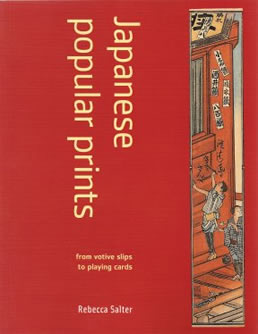 Japanese Popular Prints
by Rebecca Salter
This fascinating cultural history focuses on the craftsmen and the visual culture of Japan as it moved from the Edo period into the early 20th century. Although most of these woodblock printed items were inexpensive, they reflect the skill and visual sophistication of the artists, carvers and printers involved. Full of ideas, it is a unique book to study and enjoy again and again.
208pp, soft cover, 9.75" x 7.75"
Shipping weight: 1.5lb